Find the right boat for you
Boat of the Moment
Boat REF# 324502
£299,950.00
1x diesel 100hp
1888
27.00m
River Hamble
View Details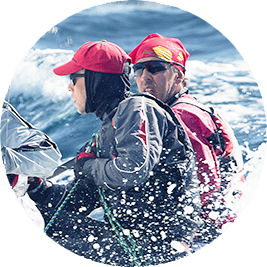 Selling your boat?
We take care of every step when it comes to selling your boat.
1
Your broker will advise you of the most suitable price to market your boat at.
2
Your broker will work with you to create a detailed listing for your boat.
3
We handle the negotiation process for you, ensuring you get the best deal.
Why Boatshed?
Boatshed is one of the world's largest yacht brokerage groups that prides itself on giving potential buyers the most complete and accurate picture of the boat that they want to buy.

Boatshed Brokers personally visit every boat that they list, taking unlimited photographs and videos which are available online to registered users anywhere in the world.
Read more
Here's what our customers have to say...
Nic Parton set a fair and realistic price for my boat and was thorough in producing a list of her details and specifications. The boat sold for just under the asking price, which I was pleased with. The boat was under offer in less than 3 months from…
— Simon Butler November 2023, Boatshed Hamble
My boat was advertised through Boatshed Hamble in June 2023. Initial interest was shown but most prospective buyers had boats of their own for sale so nothing came of it. July and August are known as 'dead months' so it was not surprising that there…
— Colin Burgess October 2023, Boatshed Hamble
Excellent service, helped overcome some minor logistical difficulties in picking up boat. Made purchase process straight forward addressing all issues we had. Would happily recommend Nic from Boatshed.
— Paul Bailey, July 2023, Boatshed Hamble
Nic Parton was very helpful throughout the process and I would say that he exceeded my expectations.
— Alpin MacGregor 06/2023, Boatshed Hamble
Brilliant, Nic did a great job and I wish him every success in the future. Thank you!
— John Moore March 2023, Boatshed Hamble
Brilliant. Nic was great. Very professional. Kept in contact at all stages. Would highly recommend.
— Ruth D'Souza 02/2023, Boatshed Hamble