Find the right boat for you
Boat of the Moment
Boat REF# 321513
£69,950.00
1x diesel 285hp
2007
9.76m
River Hamble
View Details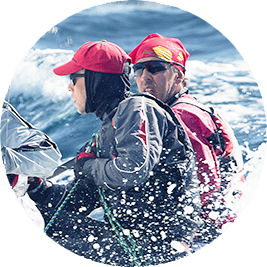 Selling your boat?
We take care of every step when it comes to selling your boat.
1
Your broker will advise you of the most suitable price to market your boat at.
2
Your broker will work with you to create a detailed listing for your boat.
3
We handle the negotiation process for you, ensuring you get the best deal.
Why Boatshed?
Boatshed is one of the world's largest yacht brokerage groups that prides itself on giving potential buyers the most complete and accurate picture of the boat that they want to buy.

Boatshed Brokers personally visit every boat that they list, taking unlimited photographs and videos which are available online to registered users anywhere in the world.
Read more
Here's what our customers have to say...
Brilliant, Nic did a great job and I wish him every success in the future. Thank you!
— John Moore March 2023, Boatshed Hamble
Brilliant. Nic was great. Very professional. Kept in contact at all stages. Would highly recommend.
— Ruth D'Souza 02/2023, Boatshed Hamble
I am very happy with the service Boatshed Hamble gave to me in selling my boat recently. Special thanks to Nic, who is very professional with communication of progress. His effectiveness helped to create the sale within 2 months. I highly recommend…
— Paul Davies 12/2022, Boatshed Hamble
Nic has been nothing but professional in helping me with the purchase of my new boat. I really do appreciate the time and effort he has gone through in order to complete the purchase. If i was ever in the market to get a new boat, or sell my existing…
— Gavin Perfect 12/2022, Boatshed Hamble
I would on behalf of all 3 of us like to thank you enormously for your assistance in making the sale/purchase of the vessel smooth and hassle free. …
— Susan Harrison 12/2022 , Boatshed Hamble
I had a fantastic experience selling my boat with Boatshed Hamble. Nic in particular was very professional, knowledgeable and helpful. I highly recommend them.
— Tommaso Mazzarotto, Boatshed Hamble